This professional development course is aimed at Internationally Educated Professionals (IEPs) and Alberta's frontline staff of Immigrant Serving Agencies (ISAs) who serve them to gain the knowledge, skills, and insights necessary to join the workforce more quickly and effectively upon their arrival in the province and find employment that makes better use of their education and experience.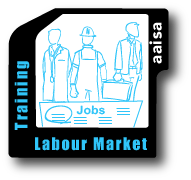 Participants will become aware of the types and functions of career services being offered by Settlement Agencies, as well as the roles, knowledge, skills and competencies of Career Practitioners working in the settlement sector. They will explore and discuss the importance of ethical behavior, as well as how to share this topic with newcomers when seeking employment in the Canadian workplace. Participants will examine a framework of guiding principles and then how it applies to the Career Practitioner role. They will examine a variety of different ethical considerations, as well as, decision-making models that will inform their professional practice as a Career Practitioner. They will also learn the role and importance professional certification has in relationship to maintaining a highstandard of qualifications and competencies as a Career Practitioner.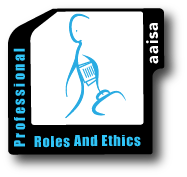 The intended outcomes of the module are: to enable Settlement Practitioners to facilitate the entry of immigrants and refugees into the Canadian workforce, to assist the client to develop and implement a vocational/career plan and to advocate for individual hiring with employers. Participants will identify the role that Settlement Practitioners would play in facilitating workforce entry for their clients and understand the importance of taking a holistic view of career development. They will also learn to identify the steps of the career development process, distinguish between the roles of Settlement Practitioners and career practitioners and be able to provide effective feedback on clients' resumes.