Courese Description
The ESL classroom environment is growing increasing complex. Many newcomers to Canada are struggling to adapt to their new language and culture while at the same time dealing with a variety of barriers to learning that can have a profound impact on their ability to experience academic success. Teachers who are able to recognize, understand, and respond to those barriers will be better positioned to create inclusive classroom spaces and design effective programming that will meet the needs of these complex learners.
This course, offered over 6 modules, will explore some of the main barriers faced by clients with complex learning needs. Participants will become familiar with key concepts, terminology, and strategies, presented through a culturally responsive lens, that will help them to plan instruction in order to mitigate these barriers. By learning how to differentiate instruction and apply the principles of good task design with multi-barriered learners in mind, teachers will help students with complex needs experience a more equitable and inclusive learning environment.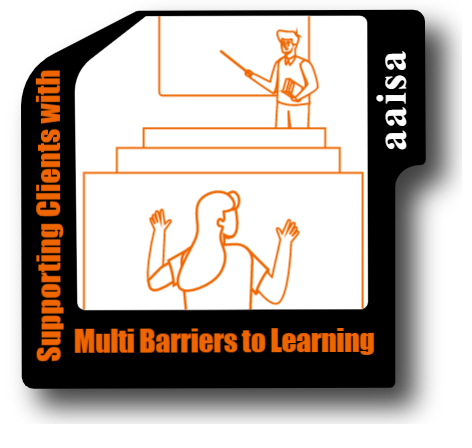 COURSE DESCRIPTION
This 4-part course will help settlement practitioners understand what trauma is and how trauma manifests through behaviours, introduce a trauma-informed approach and strategies to their work, and help practitioners feel empowered and confident to support newcomers in crises.
Participants will become familiar with trauma and its impacts on the settlement, adaptation and integration process.
We will consider how supporting clients experiencing trauma can lead to distress for settlement practitioners and develop tools to support the wellbeing of practitioners.
BROAD LEARNING OBJECTIVES
Develop an understanding of what is trauma, and its impacts on behaviour and the settlement process

.
Learn what a trauma-informed care approach is and the importance of it when interacting with clients with lived traumatic experiences.
Learn how to incorporate a trauma-informed care approach into everyday interactions with newcomer clients.
Gain an appreciation for the role settlement practitioners play in supporting clients with lived traumatic experiences.
Understand vicarious trauma and the importance of self-care and mental wellbeing for settlement practitioners.